This time, I have lots of news to report: Developments at the German Lovecraft Society, upcoming podcast projects, travels abroad, and much more!
Writing Projects
For VIRUS #107, I've taken a step a back and limited myself to three comprehensive articles: A feature on the artworks of the band Ghost, discussing the movies and posters by which these illustrations are inspired; three installments of a patchwork article on the upcoming 4th season of Stranger Things, consisting of a review of the last seasons, a preview of the upcoming episodes, and a feature on the show's synthwave soundtrack; and a little birthday salute to Japanese writer Kōji Suzuki, who celebrated his 65th birthday in May. To Suzuki we owe (amongst other things) the novel Ring, which kicked off the gigantic Ringu/The Ring franchise.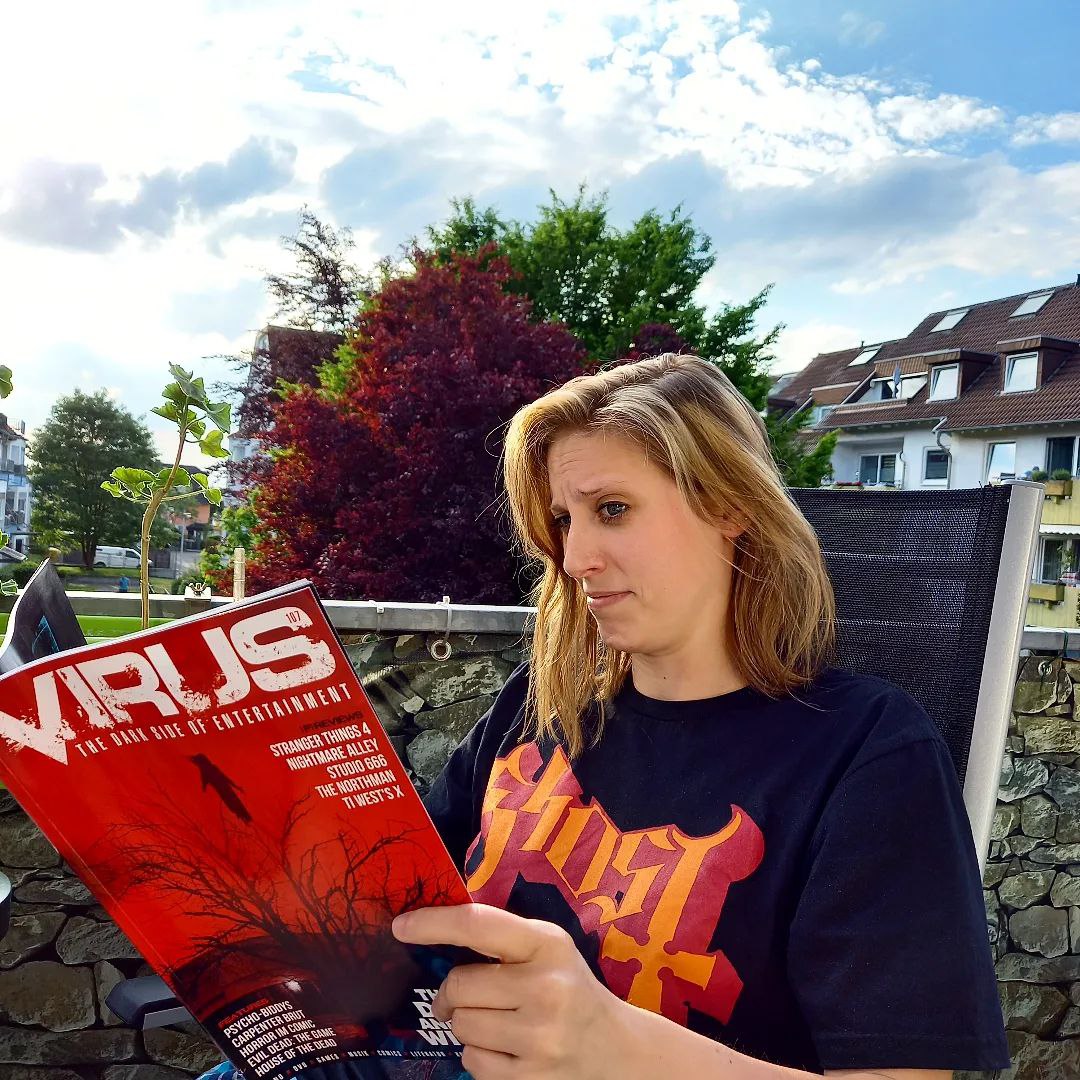 Developments at the German Lovecraft Society
These last couple of months, I have been focused on my voluntary work with the dLG. At the beginning of April, I went to Duderstadt for a weekend to meet some of the society's members. For me, it was the first opportunity to get to know other members personally. It was a wonderful, entertaining, and inspiring weekend where many new projects were initiated.
In mid-April, the annual general assembly of the society was also held. I stood for election to the board and am happy to announce that I am now officially the First Chair of the German Lovecraft Society!
Other projects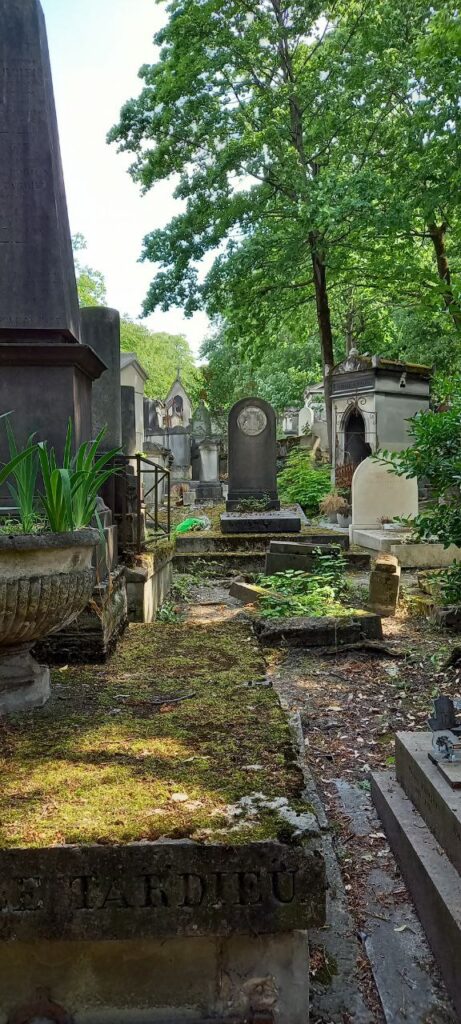 After a long, really long time, I once again embarked on a vacation trip beyond Germany: Paris! Of course, I also pursued my passion for the dark and macabre here – hence, I ended up visiting two cemetaries: Montmartre and Père-Lachaise. Both cemeteries are quiet refuges in the middle of the gigantic metropolis – absolutely recommendable for any trip to Paris! Perhaps a photographic travelogue can be made from the visit…
Outlook
The coming weeks, my new responsibilities at the dLG will keep me busy, since I first have to find my way around in this new position. In addition, the next projects are already lined up: The idea of a Lovecraftian podcast is currently buzzing around. Also, the event team, the press team, and the Lovecrafter editorial team are being restructured at the moment.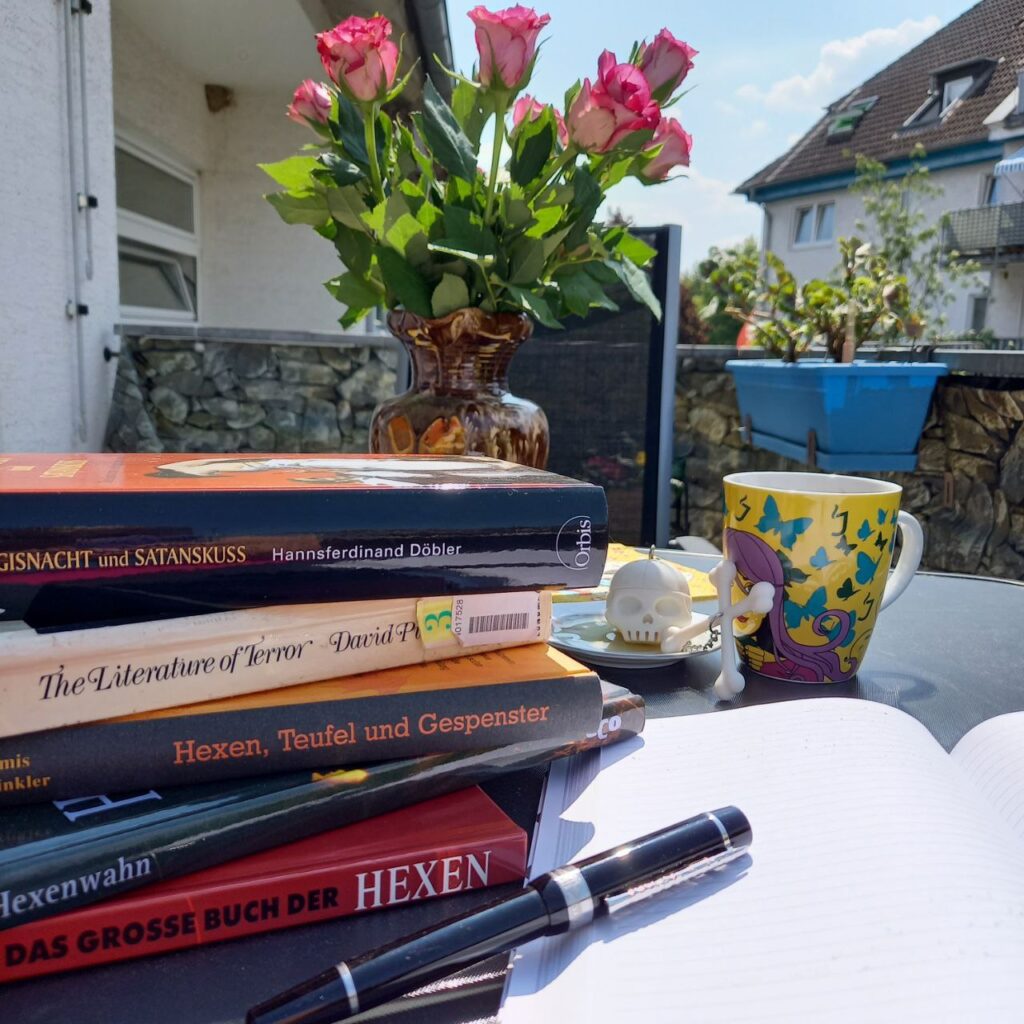 Speaking of podcasts: I've been on the mic for Stay Forever twice in the last two months. For what? I can't reveal that at this point.
Meanwhile, I am research the Salem Witch Trials that unfolded 330 years ago for a VIRUS writing project.