It's warm and sunny; summer is in full swing. Sitting in the evening sun and with a cold beer in hand, I'm taking the opportunity to reflect on my (pop cultural) highlights from the first half of 2022 and what I'm looking forward to in the coming months.
Literature
Unfortunately, due to work, I haven't had the time to read as much as I would have liked. Luckily, what I have read has always entertained and engaged me.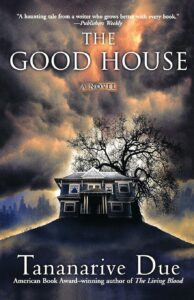 Grady Hendrix: The Final Girl Support Group – This certainly isn't Hendrix' best novel, but it still kept me well entertained and transported me to the comforting atmosphere of a horror cliché while upholding a cynical and clever tone. The novel plays with the conventions of the slasher film, bitingly parodying famous film franchises such as Friday the 13th.
Tananarive Due: The Good House – Alright, so I love horror. But within horror, haunted houses and haunted house tales are something special to me. Creepy, spooky, and comfortingly homey at the same time. Haunted house tales are probably my favorite subgenre within horror.
EXODUS #44 – EXODUS is a German science fiction magazine; each issue features original short stories and numerous illustrations. Thus, every issue is an exciting compilation of current Germanophone science fiction and an excellent platform for artists. Especially the extensive artist's gallery in the middle of the issue is a highlight every time. For EXODUS #44, I once again penned a review for Zauberwelten-Online; in the past, I have already had the opportunity to review some issues.
Can't wait to read: Monstress, Vol. 7
Film & TV
So far, 2022 has brought me one or two tasty new discoveries, but also many comforting, nostalgic rewatches of familiar productions. Two things stand out in particular.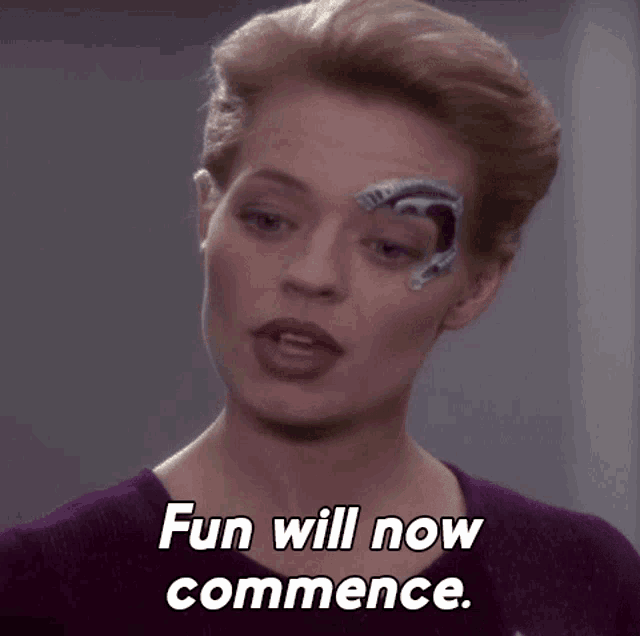 Stranger Things, Season 4, First Half – We've had to wait almost three years since the last season, but this summer it finally happened. In some ways, the fourth season of Stranger Things was not what I had hoped for and it outright ruined some characters. In many ways, however, this season was better than anything I had hoped for and was able to impress me with a cool, creepy monster. Bottom line, Stranger Things remains a feel-good series for me that I can watch over and over again. Bonus points go to the season for introducing the spooky Creel house. Deductions were made for the second half of the season, which I found forgettable and not really thought through.
Star Trek Voyager – Voyager will probably hold a special place in my heart for all time. To this day, it's probably my favorite Star Trek series. The premise – a single space ship far from the homeworld; the close and familial bond between the crew members that results from this isolation – thrills me and I am attached to the series' characters. For me, Voyager is also the Star Trek series with by far the most compelling and female characters – or rather, female badasses!
Can't wait to watch: Whatever the next trip to the newly discovered old school video rental store.
Videogames
Whether alone in front of the computer, in a cozy couch co-op or online: In terms of gaming, the year has looked pretty cool so far!
Stardew Valley – Let's face it – a couple of hours of this retro visual treat is always good! When the outside world is too much for me, I just peacefully curl up on my farm and pet cows. And that's often.
Metro 2033 – Over the past few years, I've made repeated attempts to play Metro 2033. Dmitry Glukhovsky's novels fascinate me, and their claustrophobic, dystopian setting – the Moscow metro in a nuclear winter – especially excites me. Nevertheless, I never really warmed up to the games, sometimes had problems with the controls or simply couldn't take the time to savor the atmosphere. But now, on my fourth attempt, I've managed to get through the first two parts. Are they the best first-person shooters I've ever played? No. But they have an interesting approach to the story, for example, they intentionally give quite little feedback and thus make it a bit more difficult to find your way around the story world.
Lego Harry Potter – This is another classic that somehow always works for me. I have my problems with J. K. Rowling, which is why I'm currently not willing to invest any money in the Harry Potter franchise or other works by the author. But what is already on the shelf I will read or play. In general, the Lego games are excellent couch co-op games, but the Harry Potter adaptation is particularly good.
Can't wait to play: The Dark Pictures Anthology: The Devil in Me
Other
Summer has brought another piece of exciting news: My book The Supernatural Media Virus: Virus Anxiety in Gothic Fiction Since 1990 has finally been released via Open Access. The e-book is now available free of charge.