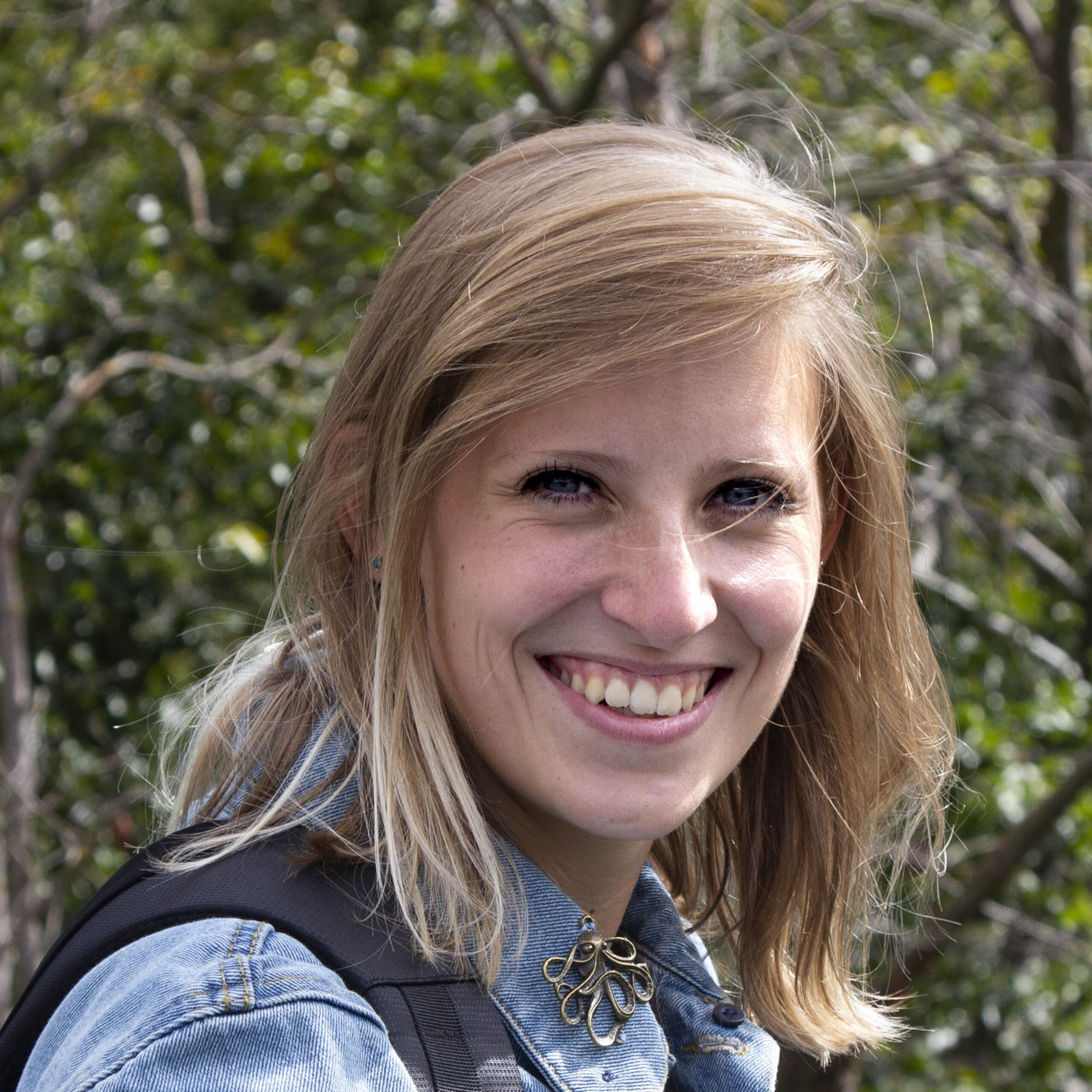 Whether literature, film, television, video games, or roleplaying games: I am passionate about everything related to horror, science fiction, and fantasy. The darker, the better – but I also like my pop culture weird and silly. I am especially fascinated by bizarre and grotesque stories that walk the risky line between the comical and the macabre. My passion for horror accompanies me privately as well as professionally. Learn more about me and my biography here.
Biography
After graduating from high school in Aachen (Germany) in 2010, I enrolled at University College Maastricht (Netherlands). After a semester abroad at the University of California, Los Angeles (UCLA), I graduated in 2013 with a Bachelor of Liberal Arts, majoring in literary and cultural studies. Already during my undergraduate studies, I focused on the dark and phantastic in literature and media – Gothic fiction became my main area of study. During my two-year Research Master at Leiden Universiteit (Netherlands), I was able to further pursue this research interest.
In 2015, after completing my Masters, I moved back to Germany, where I started my studies as a PhD candidate at Justus Liebig University, Giessen, more specifically at the Graduate Centre for the Study of Culture (GCSC) as well as the International PhD Programme "Literary and Cultural Studies" (IPP). My dissertation explored virus and network metaphors in Gothic fiction since 1990 – research that proved to be highly topical when I finished my PhD in the early summer of 2020 during the Covid-19 pandemic.
Early on during my PhD, I put out my feelers outside the university. As a result, I have been doing freelance work for the publishing house raptor publishing. Among other things, I write for the horror magazine VIRUS and maintain the magazine's social media accounts.
As of 2022, I joined the team of the games podcast Stay Forever as a freelancer. I am responsible for the series "Die Welt von…" ('The World of…'), which focuses on the lore and worldbuilding of a specific franchise (e.g., Star Wars, Middle-Earth, etc.) in each episode.
I also like to do volunteer work. Since September 2019, I am a member of the Deutschen Lovecraft Gesellschaft e.V. (dLG, "German Lovecraft Society") and since 2022 I am first chairwoman of the society. I regularly write articles for the society's magazine Lovecrafter, podcast at the dLG-Radio, and contribute to the literature team.
Furthermore, I write for the website Zauberwelten-Online since summer 2020, where I primarily write reviews for the literature section. Occasionally, I also pen games reviews.
And otherwise?
When I am not thinking about all sorts of fantastic worlds, I am usually making music (violin) or giving my fellow human beings a friendly smack on the head (karate). I also like to dig around in the dirt (gardening) and focus on the beautiful things in life (photography).
More information
Publications (scientific papers, journalistic articles, reviews, etc.)