June is over and once again many things have been keeping me busy. Writing projects, publications, and all sorts of creative stuff. Welcome to June's roundup.
Writing Projects
In about two weeks from now, issue #102 of VIRUS magazine will finally be released. I took Pride Month as an inspiration and wrote a lengthy feature on "Queer Horror." If you want to know more about the complicated history of queer horror – horror by queer people, horror with queer characters, or horror about queer issues – feel free to take a look.
In the meantime, I am already hard at work on the next article, this time for the magazine Lovecrafter. In last month's roundup, I had already teased that this article would be about the unmappability of some of H. P. Lovecraft's most important story locations. By now, large parts of the feature have been written and I even found a title: "Somewhere in Nowhere: The Limits of Mappability in Lovecraft's Tales."
Naturally, my review work does not rest either. On Zauberwelten-Online three reviews written by me have been published in Juni: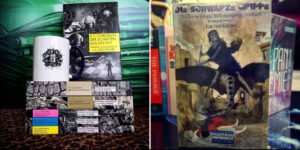 You can find a full list of my publications and reviews here.
Other Projects
I spend some time this month to spice up my Instagram account. My motto was to produce more posts and get more creative with my pictures. Next, I want to expand the focus of the account a bit: So far, there are almost exclusively posts about books I read; however, as you should know by know, I hop through pretty much every pop culture medium and would like to reflect that via Instagram in the future. You can expect posts about videogames, film/TV, and much more to follow.
On 26.06., the book club of the German Lovecraft Society met for the second time. This time we discussed the truly excellent short story collection Weird Women: Classic Supernatural Fiction by Groundbreaking Female Writers, 1852-1923, edited by Lisa Morton and Leslie S. Klinger. While the meeting was too short to dive into each and every story, I am very glad for the opportunity to read this recommendable book.
July 1 is the deadline for abstracts for the planned dLG essay volume "Cultural Reflections between H. P. Lovecraft and Germany." Fortunately, we have received a large number of wide-ranging topic proposals. Now begins the exciting phase in which we as editors can shape and plan the book.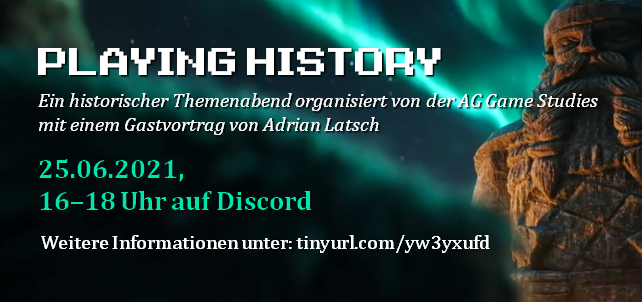 This month was also a hot one for the AG Game Studies. On June 18, the very successful and well-attended theme night "Game Studies Among Us: Crewmate or Impostor?" took place. First, the participants played a few rounds of the popular online game Among Us; then the AG presented some basic concepts of Game Studies based on the experience. One week later, on June 25, the AG welcomed Adrian Latsch for a very exciting lecture on "Playing History: The Discrepancy between Corporate Identity, Pop Culture, and Scientific Progress using the Example of Assassin's Creed".
Outlook
As of Thursday, July 1, issue #24 of SuperVIRUS can be ordered for small money via the raptor-Onlineshop. The issue is written entirely by me and focuses on the 40th anniversary of the roleplaying game Call of Cthulhu. Subscribers of VIRUS magazine receive SuperVIRUS as a free supplement to every issue; VIRUS #102 will be published on July 16.